My Beating Heart football video for Qatar World Cup 2022. Nigel Carr and Mike Bennett approached Friedbanana to work on a football video and record cover for the upcoming World Cup in Qatar 2022.
Come On England (You Better Believe it), raising awareness for Child Bereavement UK came to Nigel Carr in a dream. He ran downstairs and finished the song on his trusty Yamaha. The song caught the attention of Pop and Rock producer Mike Bennett, whose credits include Toyah Willcox, Ian Brown, The Specials, and Fat White Family.
The song It is underpinned by some highly notable musicians from the Manchester music scene and beyond, including members of The Smiths, Suede/Roger Waters band, The Fall, The Membranes and The Blockheads along with the aforementioned Hacienda Classical's Melanie Williams and Chorlton High School Choir who are simply amazing. Jarelle Clayton-McKenzie provides the almost gospel riff at the end and Pet Shop Boys Musical Director played a blinder with the final mix!"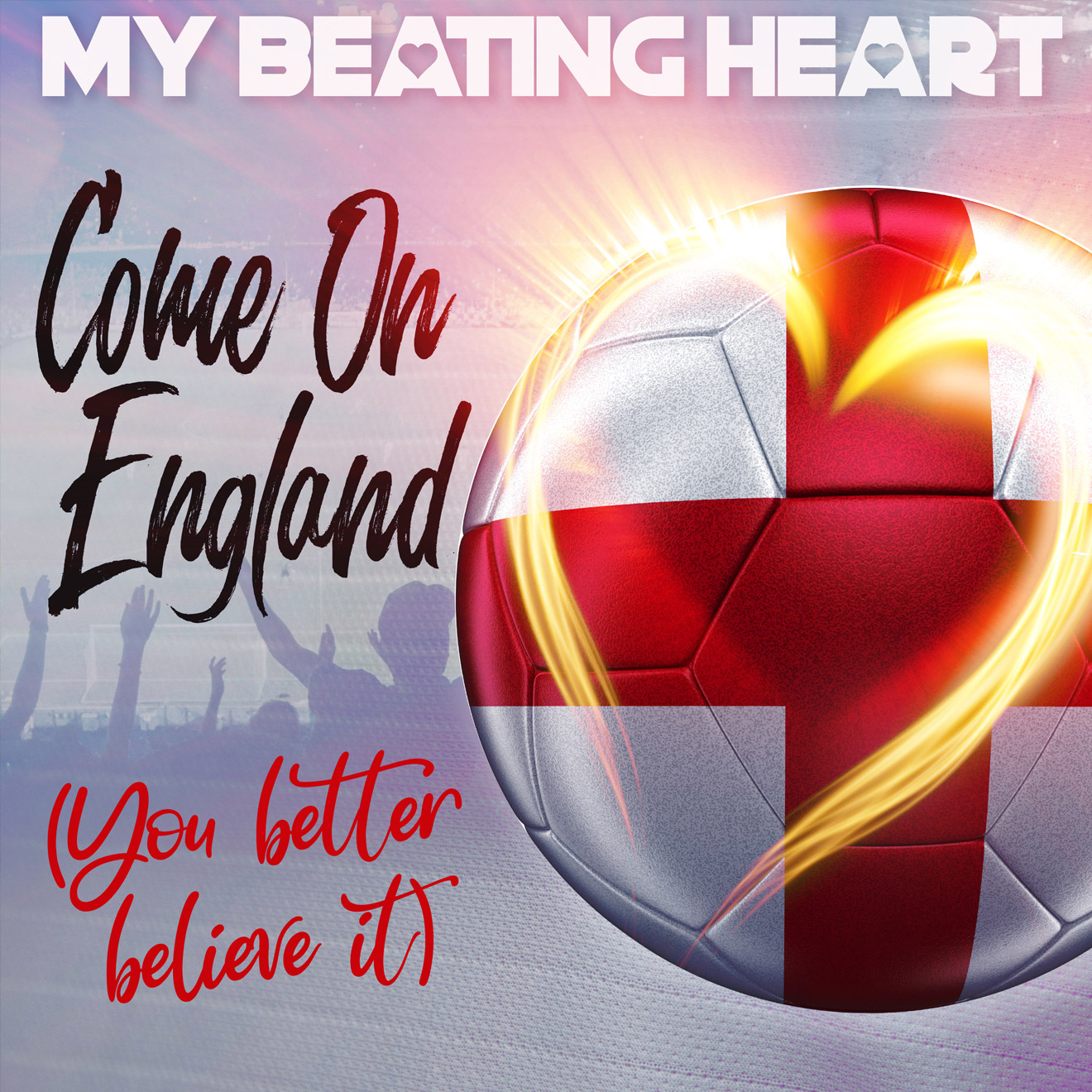 The idea for the video was to play with the 'fly on the wall' of the studio approach with use of phone camera footage of everyone involved in the making of the record, including the Chorlton High School Choir. Trippy zoom effects were used to create that 'peep' hole look into the creation of the football record.
The cover design was kept quite simple / with an England flag football and a vibrant heart emblazoned upon it.